I
n this survey of our century's first surveyors, already several characteristics are implicit - but too easily overlooked. First, it is of extreme importance to recognize that the diversity of approaches which were actual testify that none were exclusively correct.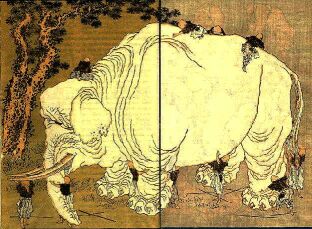 Neither were they all in error, nor even part right and part wrong: it is true that we cannot fit them into a single picture, but we can accept the witness of their diversity to demonstrate that mind fits reality in many different ways. After such an admission, part of what remains problematic hinges on the role of ideas in thinking. Few of the important thinkers at the turn of our century were naive on
this
subject; they knew that any idea asserts a universality that invariably turns a blind eye to what it doesn't include, yet they also knew that they had no choice but to express themselves through ideas. Unlike the thinkers before them, they tended to subordinate ideas to methods in such a way as to delimit the relevance of their investigations. Earlier thinkers had more or less allowed the over-flow of their ideas to devalue the ideas put forth by other thinkers - as if there
WERE
a 'single picture' we should have of things and that the truth of one kind of picture discredited the truth of other kinds.